Alongside all the facilities a brand new school offers, we have a dedicated Sixth Form cafeteria, where you can purchase a wide variety of food from bacon sandwiches at breakfast to pasta and salad for lunch. In addition, Sixth Form has:
A Sixth Form ICT suite, including Wi-Fi access for students who wish to bring in their own devices.
An additional study room, equipped with charging points and full Wi-Fi access.
A brand new common room that allows you to study in a less formal environment and to relax at breaks and lunchtime.
Toilets for Sixth Form use only.
Lockers for storing personal belongings safely.
Our Sixth Form cafeteria offers:
Separate dining facilities from our main school year groups offering a space just for Sixth Formers
A hot drinks machine providing a range of beverages including coffee, tea and hot chocolate
Daily specials on the menu and a range of snacks
Sixth Form only food specials served in the Common Room that are exclusive to KS5
Larger portions on offer in Sixth Form
Sixth Form common room
Sixth Form canteen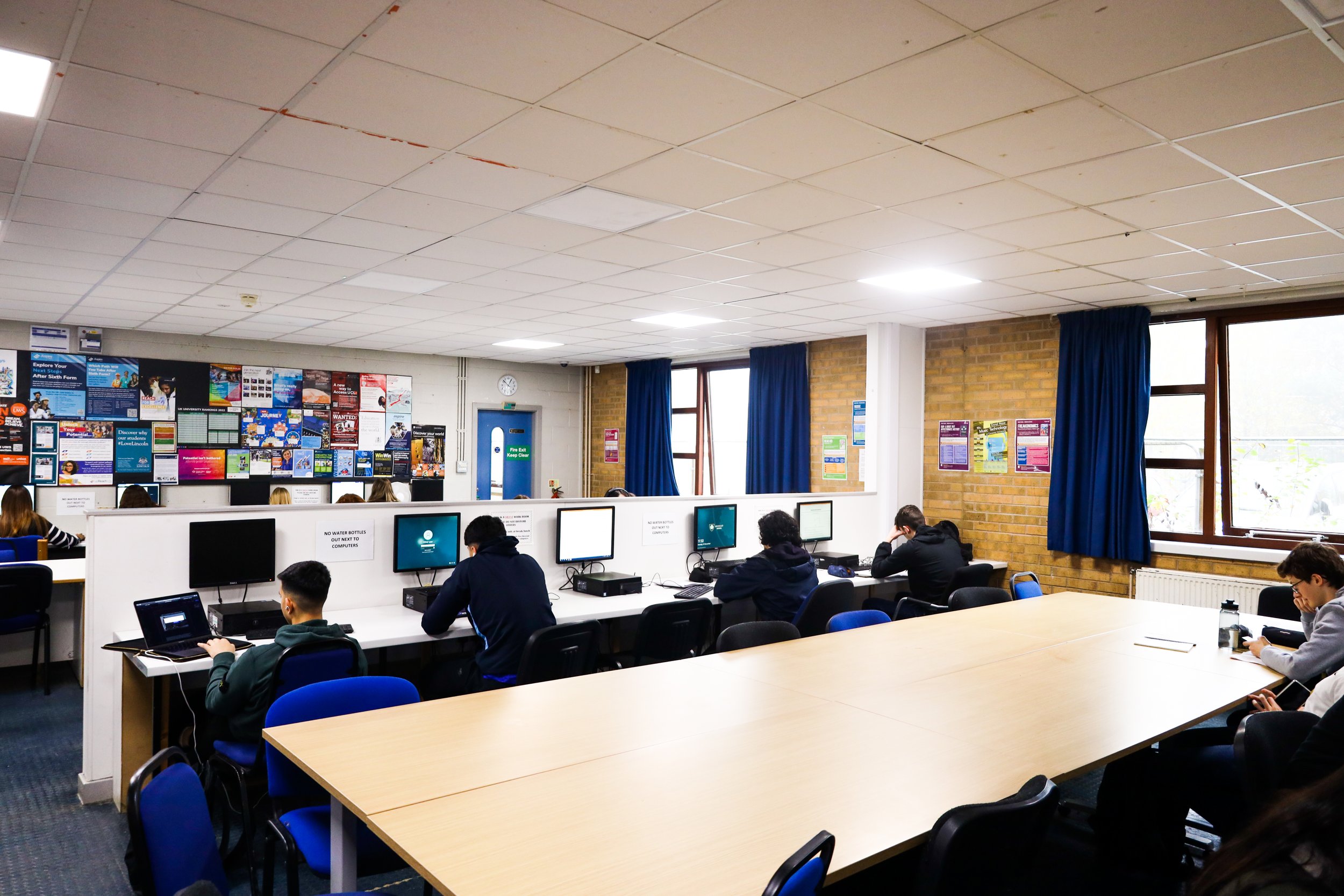 Sixth Form study room