At Guiseley, we believe promoting positive mental health is not an explicit conversation, or an isolated topic to be taught in the classroom once a year. Understanding the ethos that "you are what you repeatedly do" – we aim to embed the principles of leading a healthy lifestyle, so these behaviours become routine, and our young people reap the benefits, both physically and mentally.
"Self help is the gold standard of positive mental wellbeing". Paul Carney
Graduated levels of support are available to all pupils via their pastoral team, our wellbeing approach is rooted in evidence-based resilience building and self-help strategies. Underpinning our pastoral support offer, the Guiseley Way has been designed to focus on building anti-fragility*, promoting self-help strategies, developing emotional intelligence, flexible and accurate thinking, self-efficacy, assertive communication, and problem solving. Our approach is based on national & international research; the results of which show that empowering young people with the tools and strategies to overcome challenges and solve their problems, has a lasting impact on their ability to deal with setbacks later in life. Developing emotional intelligence in school-aged years, plays a vital role in shaping young people to become resilient adults, better prepared to take on life's challenges in their careers and pursuits in the real-world post-school.
---
People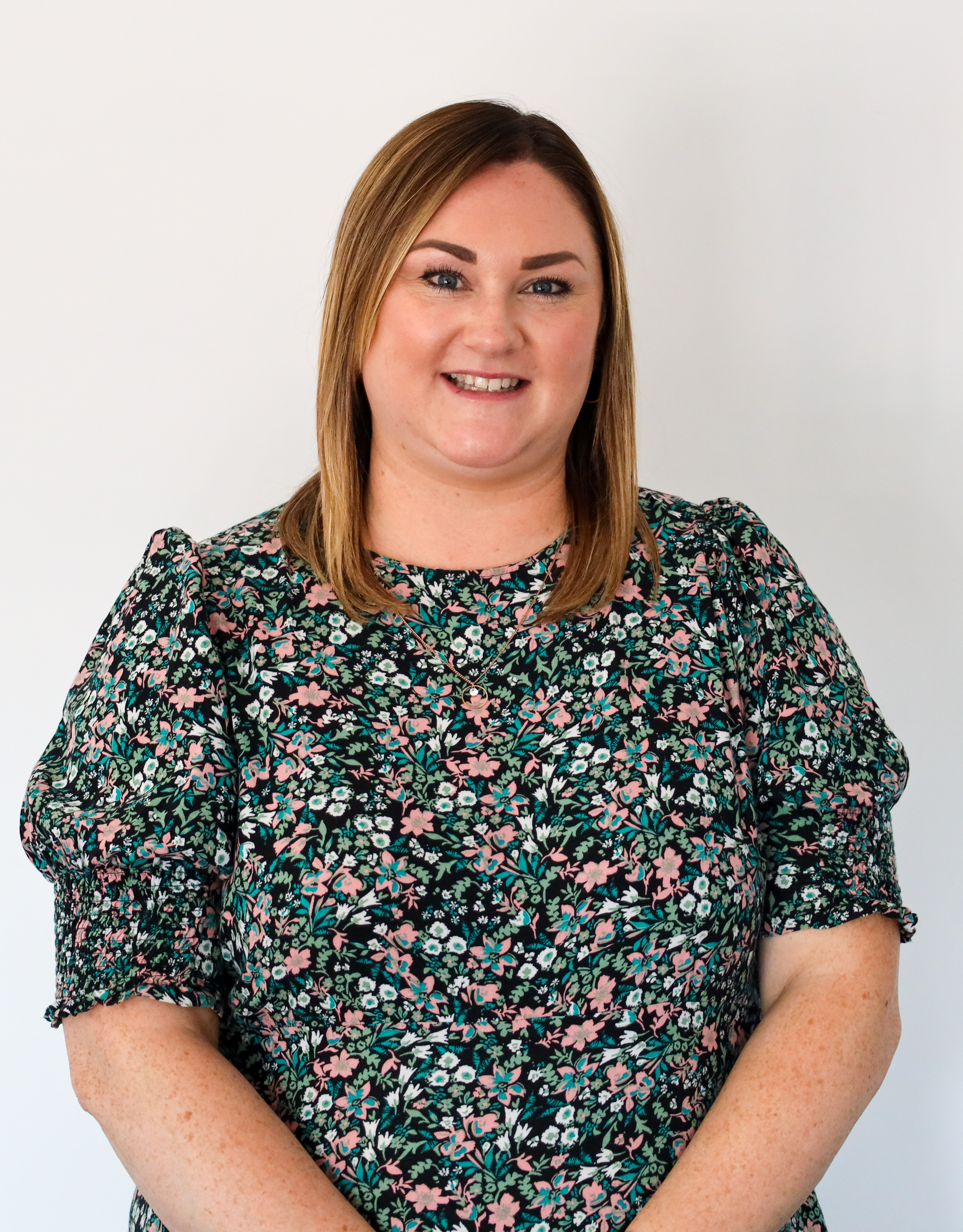 Roseann Millington, Mental Health and Wellbeing Lead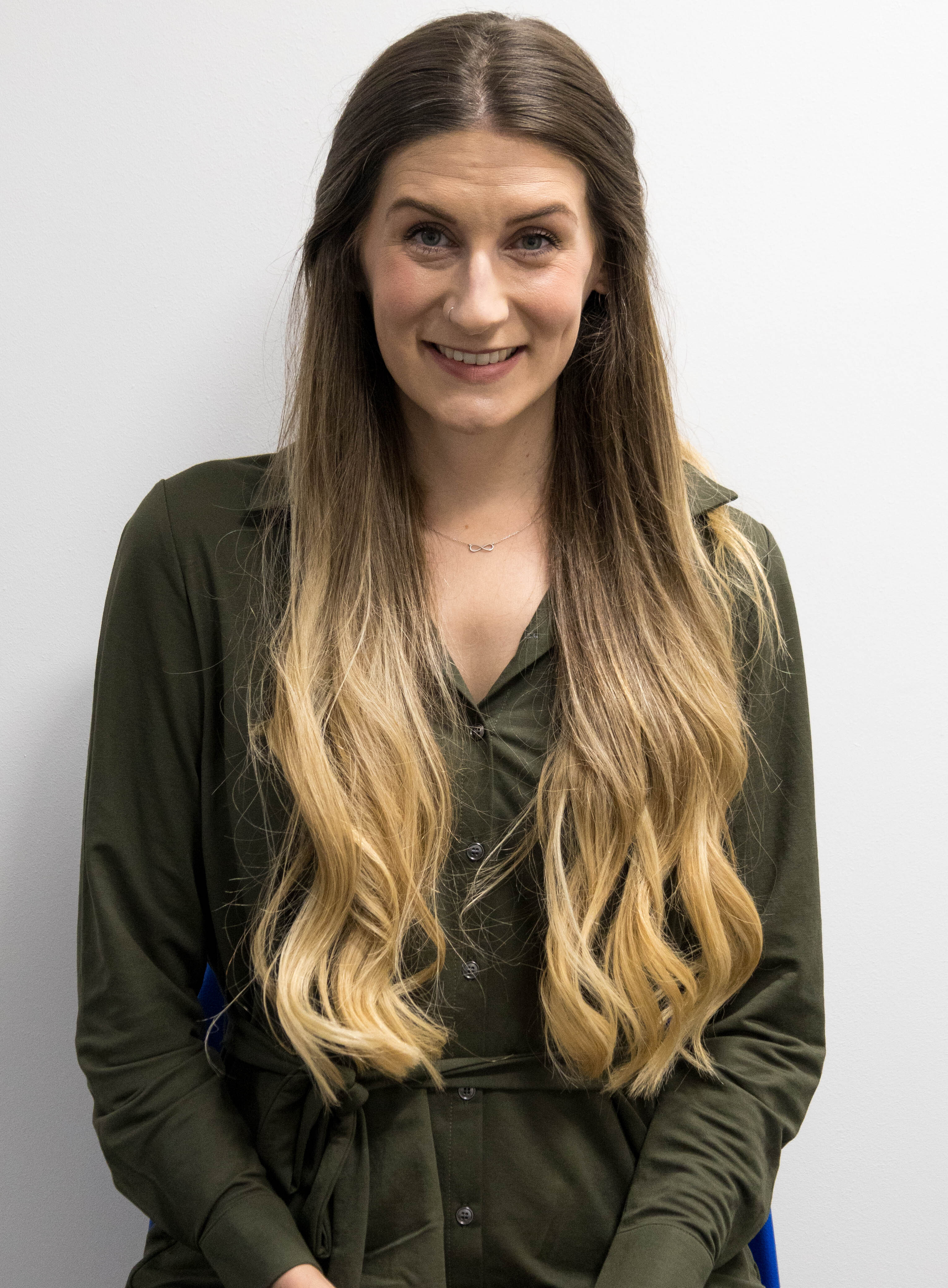 Liddy Mitchell, Targeted Therapeutic Support Lead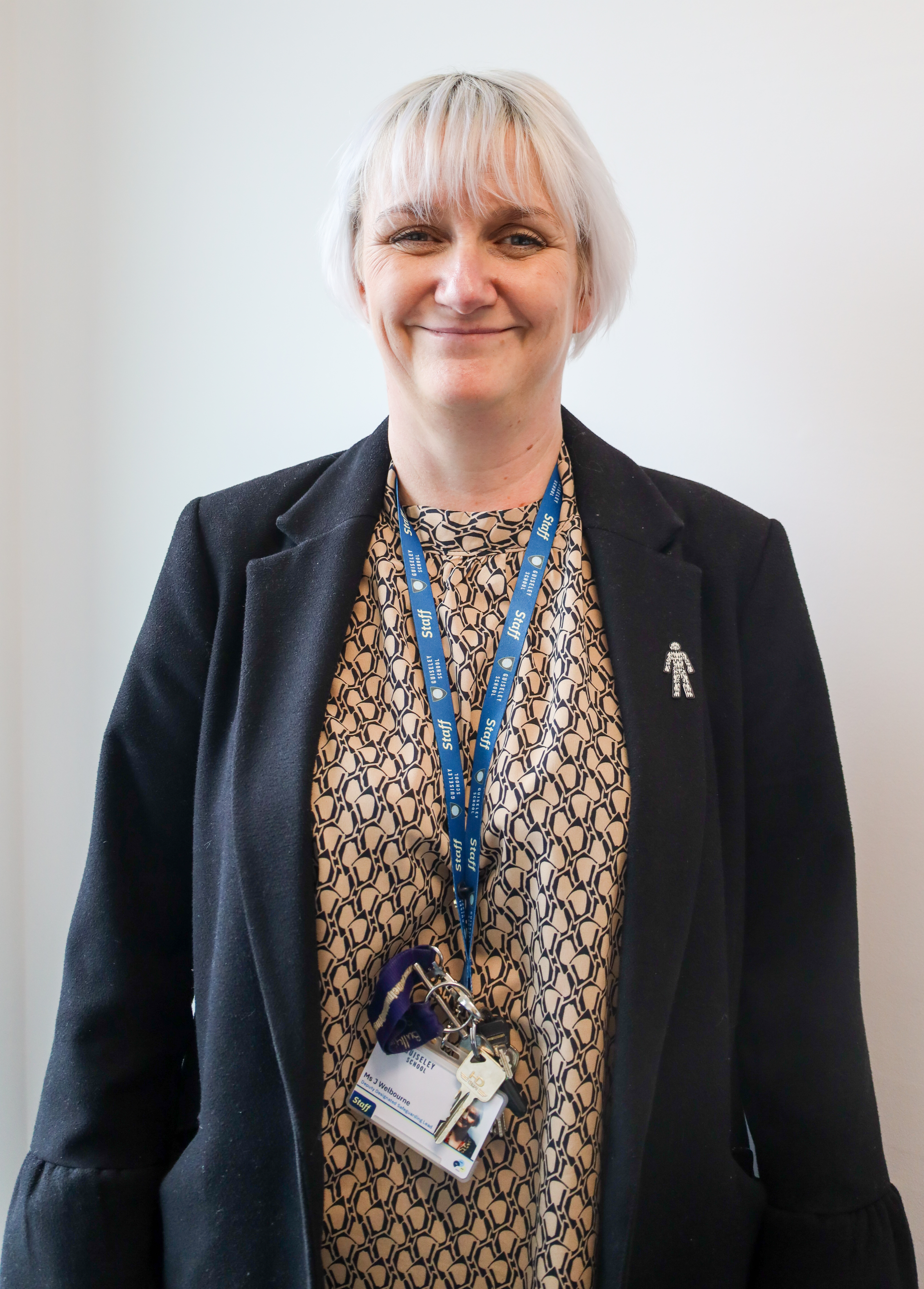 Jo Welbourne, Deputy Designated Safeguarding Lead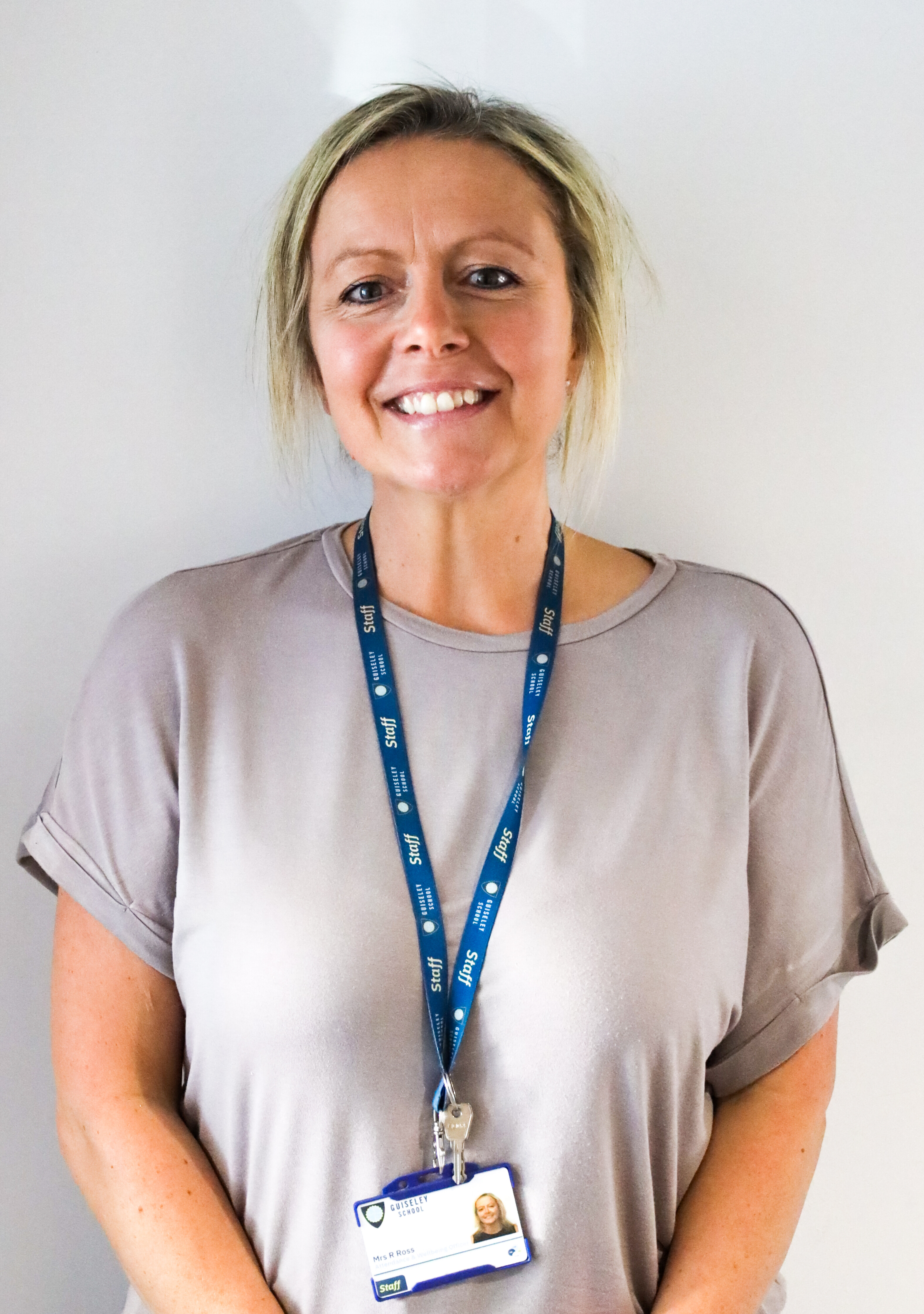 Rachel Ross, Attendance and Wellbeing Officer
---
Policies
---
Our Mental Health and Wellbeing offer at Guiseley School operates on three levels:
Universal: Support – Delivered through our PSHCE curriculum and Assemblies, we teach emotional literacy, and encourage students to be aware of, understand, and verbalise their feelings and emotions, paying particular attention to the vocabulary they use when articulating how they feel. We actively promote the correct use of terminology around mental health, discouraging catastrophising, self-diagnosis and 'labelling". We adopt instead a more measured, research-informed, balanced approach. Whilst we are always guided by our core value of Care,
Targeted: Support in school – The focus here is on groups of students whose social, emotional and mental health (SEMH) circumstances may result in an increased risk to their mental health and wellbeing. Children may be suffering with their emotional health and wellbeing and do not have the coping mechanisms to self soothe, regulate and manage their own emotions. In such cases children are identified and provided with internal targeted support from the Pastoral and/or the Wellbeing Team, alongside some targeted work with external organisations that work with our children within school. These organisations include Leeds Faith in schools and Guiseley Baptist church, who offer 1:1 mentoring with identified children.
Bespoke and Targeted: Both in school and out of school. – This is when we feel that a student requires more specialist and targeted mental health support from medical practitioners and other professionals. They require more bespoke individualised support in order to manage and overcome their mental health and wellbeing barriers. For this we may refer to various external support agencies that we value a close working relationship with, our external partners, such as Aireborough family Services, Silver cloud, Mindmate support team, Mindmate SPA and CAMHS are vital in our catalogue of support available to students.
The government and NHS recognise there has been a sharp escalation in mental health concerns in children and young people in recent years. This can be seen most prevalently in the number of children being referred to mental health services, the more commonly mental health concerns seen across the country include generalised and social anxiety, prolonged low mood, and self-harm behaviours.
This escalation has been attributed to a number of factors, including (but not limited to);
· The pandemic - increased health anxiety for self and others; the knock-on effects of lockdown (isolation, disruption to routine, increased time spent indoors, reduced socialising, family strain); grief and loss
· Social media - increased hours per day of screen time and/or phone use by CYPs; the influx of "influencers" on social media, targeting vulnerable & impressionable young people (particularly girls)
· An increase in the popularity of online gaming, reduction in face-to-face, in person socialising amongst teens (particularly boys)
· A reduction in number of young people attending clubs and extra-curricular activities
· Safetyism – parental anxiety impacting on CYPs opportunities to experience risky situations independently, face challenges and problem solve for themselves
In summary, today's youth are spending more time alone, indoors and in risk-averse environments than ever before, with the majority of their social connections being sought & delivered through a device. In a fast-paced world, more globalised and 'connected' than ever before, young people are struggling to keep up and find themselves more disconnected and isolated than ever before.
The antidotes to these problems, as recommended by health professionals, is less complex than click-bait media would suggest. To reduce anxieties, boost mood, and form meaningful connections, young people are encouraged to reduce their phone use, spend more time outside, and pursue hobbies 'offline' – such as joining clubs. This enables them to spend time with peers face-to-face, doing an activity they find meaningful & enjoy, all of which contribute to an increase the production and release of the "happiness hormones" (endorphins, oxytocin, serotonin, and dopamine).
Other more traditional recommendations remain relevant too. Ensuring a healthy diet, consistently getting a good night's sleep (adopting caffeine & screen-free bedtime routines), exercising regularly, and drinking plenty of water all play a vital role in looking after our (your child's) physical and mental wellbeing.
Guiseley School also maintains a reflective and supportive ethos and is keen to incorporate Mental health and Wellbeing at the heart of the school. Please direct any feedback to member of our team via [email protected].
---
Resources
The Kooth team provide free, safe and anonymous online support and counselling. The whole team are made up of friendly and experienced individuals who want to help you.
MindMate is a Leeds-based website for young people, their families and the professionals who support them. They're here to help you explore emotional wellbeing and mental health issues and offer information about where support is available.
All young people have the right to feel safe and secure in their lives, be treated with respect and to feel good about themselves. The Market Place offers space, time and information to help this happen.
CAMHS is the name for the NHS services that assess and treat young people with emotional, behavioural or mental health difficulties.
Confidential support line for children, young people, their parents and carers who live in Bradford, Leeds, Calderdale, Kirklees and Wakefield.
They're available 8pm–8am every day for children, young people, parents and carers across West Yorkshire.
This is a new Freephone helpline for under 18s. They are for young people struggling to cope and parents that are worried about their child. Their phone number is 0800 953 0505 and it is open from 8am – 8pm, 7 days a week, 365 days a year.
Aireborough Family Services work in close partnership with the children's centre and all the schools across Guiseley, Rawdon and Yeadon. Their aim is to provide early help for every child, young person and family in the area to access the activities, guidance, information and support that can enable them to achieve their full potential.
Battle Scars
Battle Scars is a small, dedicated, 100% survivor-led and run charity offering local, regional, national as well as international support around self-harm. Their aim is to break down stigma, raise awareness, dispel the myths and support those affected by self-harm irrelevant of gender, age, background and location.
Antifragility
Antifragility is the idea of putting pressure on a system, or human, the system or human actually grows bigger and stronger. Antifragile systems are all around us. One example of this is our muscular system. We go to the gym to lift weights. By doing so we are putting pressure on our system to help it grow stronger. The human body is an antifragile system. From a psychological perspective, antifragility comes in the form of PTG, or post-traumatic growth. After we experience a stressful event, we learn and grow to become more resilient.