We are thrilled to announce that we will be holding a GCSE and A Level Art and Photography exhibition, beginning Wednesday 21st June 5-7pm.
SA222-SA225 will be filled to the brim with final pieces, and a selection of work from GCSE and A level Art and Photography students.
This event is open to students, staff and parents/carers.
We would love to see you!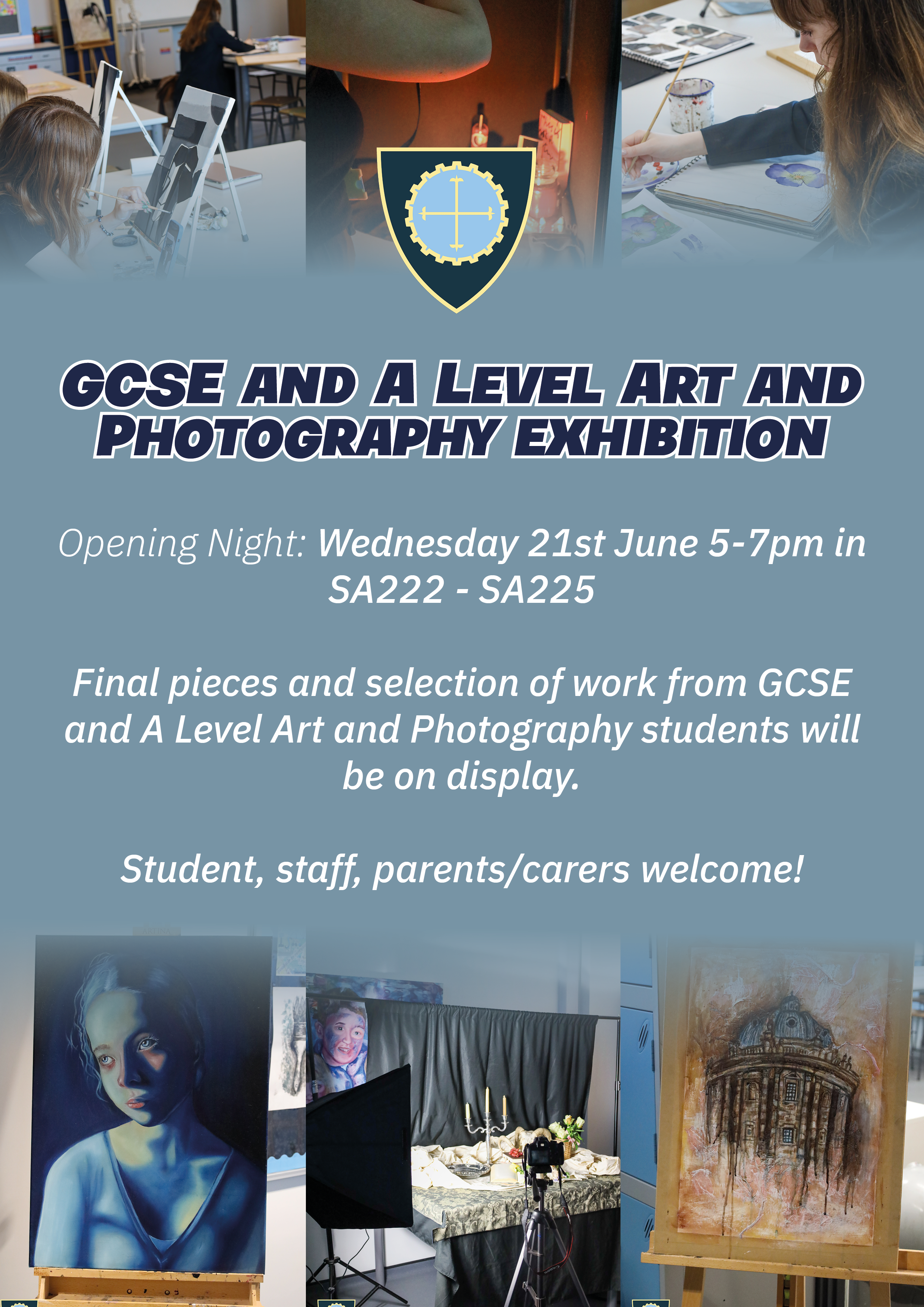 Published 14/06/2023