Over the last week, our Guiseley students have shown incredible care for the local community by collecting goods for Otley Foodbank. An amazing effort that will be helpful to those in need.
Otley Foodbank provides food parcels to the most vulnerable families and individuals with the Otley area – including Bramhope, Yeadon, Guiseley, Menston and Otley and they occasionally provide parcels for Burley in Wharfedale and Ilkley. They work closely with the Children's Centre, One Stop, CAB Leeds, Homeless charities, Leeds City Council, Housing Departments, Probation Centre, local schools, Doctors Surgeries and Health Clinics. By doing this they hope that the most vulnerable in our communities will have at least three days food to cover any emergency and the right to reapply for food if their situation has not been improved.
Donations of items can also be made at:
Sainsburys and Waitrose Supermarkets, The Core Council Offices, The Courthouse, Otley Children's Centre, Otley Parish Church, The Bridge Church, The Methodist Church.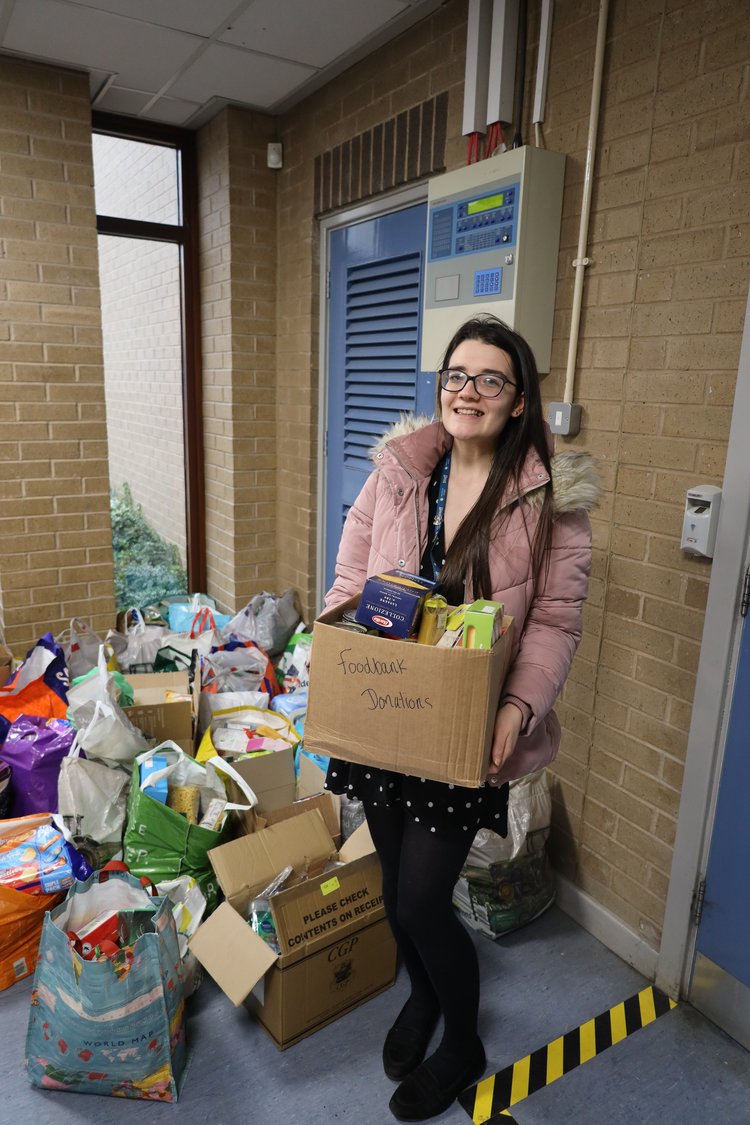 Miss Marshall, our Student Leadership Co-ordinator, has worked hard alongside our students to ensure a good yield for Otley Foodbank.
Published 15/02/2023