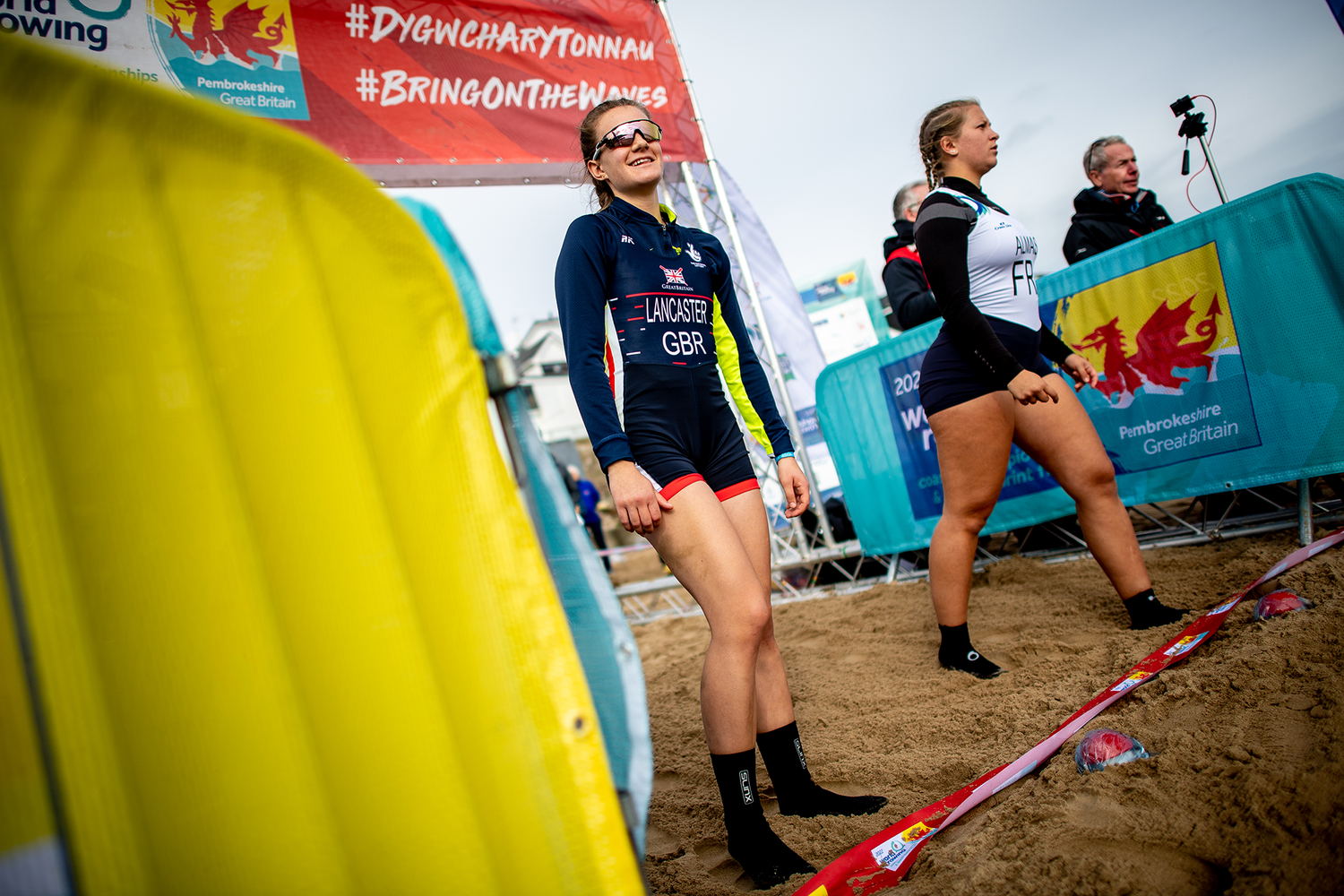 Isabel Lancaster competing at the final. Photo Credit: British Rowing / Ben Tufnell
It was a tantalisingly close fourth place for the Coastal U19 Women's Doubles (CJW2x) of Isabel Lancaster and Elizabeth Sekinger after a Last 8 rife with missed buoys, caught crabs and at least one slipped seat in each qualifying race. After strong victories in the quarter- and semi-finals, a rogue wave right at the water's edge caught the bow of the boat, sending both Isabel and Liz into the water as USA took the bronze.
"We're feeling very good," said Isabel back on the sand at Saundersfoot Harbour. "I'm very pleased with our performance, especially as we've only done six days of training, and I'd never been on the sea before that.
"Being in conditions like these is quite scary but I think we coped well and we just kept going. Anything can happen, and it's not over until it's over."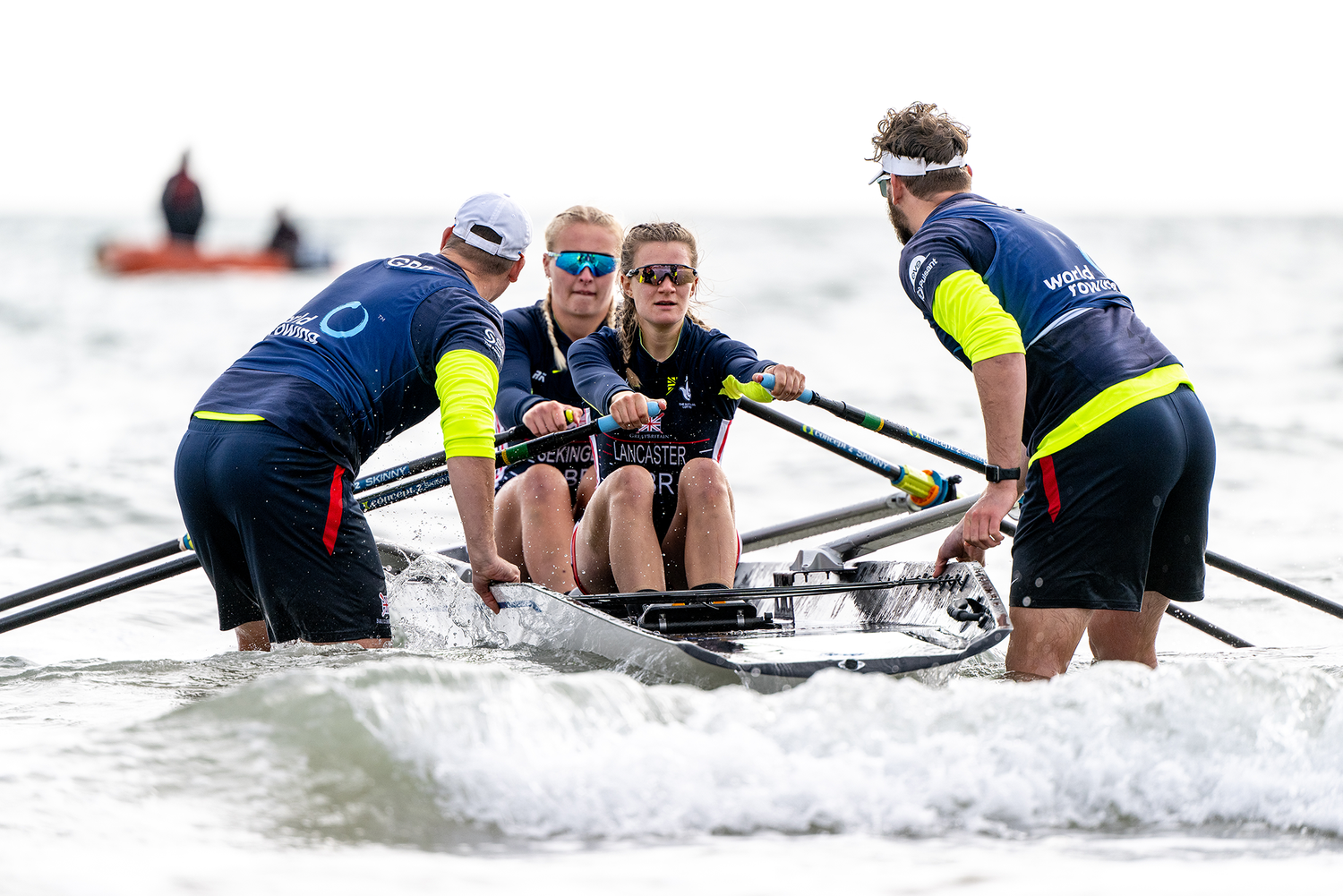 Photo Credit: British Rowing / Ben Tufnell
Coastal and beach sprint rowing is a fast growing area of performance rowing, having recently been included in the Commonwealth Games in Victoria in 2026 and British Rowing Director of Performance Louise Kingsley is hugely encouraged by what she's seen over the last few days.
"I'm very pleased with the performances of all our athletes. Our objective for this competition was to test ourselves against the best coastal rowers in the world and we have performed brilliantly.
"The racing conditions across the weekend varied dramatically which allowed the athletes and their coaches to create race plans that reflected not only the competition but also the weather, which changed quickly at times.
"I'm proud of all our athletes as well as the coaches and boat handlers and am excited at how we build on this for the future."
The final medal table saw Spain at the top, Tunisia second and USA in third place. Great Britain finished in a very respectable sixth with five medals out of nine events, equal in number with Spain.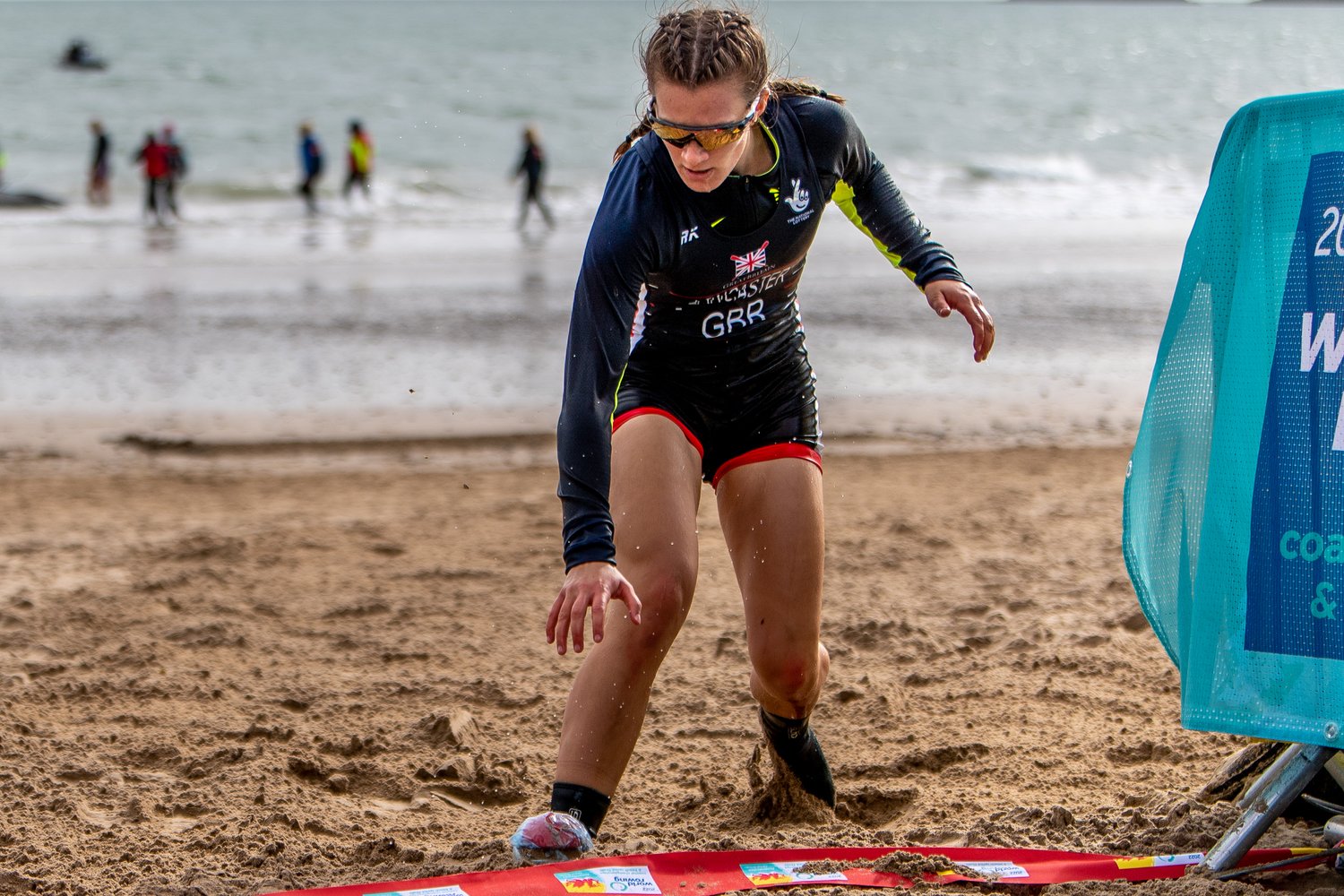 Photo Credit: British Rowing/ Ben Tufnell
Credit: British Rowing Organisation (2022) Five medals for Great Britain at the World Rowing Beach Sprint Finals.
Available at: https://www.britishrowing.org/2022/10/silver-for-glover-as-treacherous-weather-stops-short-the-world-rowing-beach-sprint-finals/ (Accessed: 10/11/22).
Published 10/11/2022